We serve every client with a single-minded commitment to uplift their brand.
We are indebted to our clients, for their trust in us, and for referring us to new customers again and again.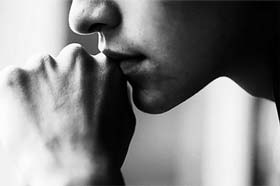 - Sharing with you, now we have more inquiries coming in each day as a result of SEO and our indoor sales has increased. YEAH!
- We have been working with you since 2009. Since the first day you serviced us, you have always exceeded our expectations in every aspect. We value your creative and marketing contributions. After hiring Evian Media for Web 2.0 and search engine optimization, we have a consistent double fold increase in website traffic and sales generated online has tripled. Thank you Evian Media. I will not hesitate to refer my clients and business associates to your services.
- Evian Media has done a great job developing our new website. I already get the impression that our company looks and feels more professional. Unlike the typical web design firm, Evian Media is proactive in helping us to get our company's positioning accurately portrayed online. It is really easy working with Evian Media. Your team is responsive to all of our needs and go above and beyond our requirements. We are very excited that our new website is generating enquiries for our services. Keep up the excellent work!
- As you know, I was referred to Evian Media by Mark. From the start, you understood our requirements, and have been very professional and prompt in handling our new website. Looking back, I have made the right choice appointing Evian Media to revamp our website. We distribute products of major international brands and it is critical for us to have a consistent professional online branding… our new website, which is a world of difference compared to the previous one in terms of branding, positioning and scalability. Thank you for a job well done! I will be happy to recommend Evian Media's services to my contacts, just as my friend has so gladly introduced me to you. Truly has been a joy working with you.