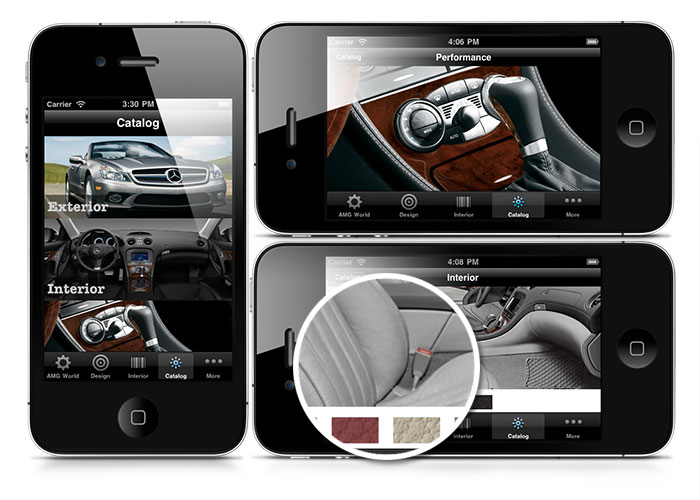 Project Overview
Putting an iPhone application in the hands of your consumers is a key mobile marketing strategy understood by large brands. When it comes to marketing premium luxury coupe, nobody does it better than Mercedes Benz. This iPhone application was developed for Mercedes Benz dealership in Manhattan, States.
---
What We Did
Brand Concept
For the highly-driven individual
Design
Stunning visuals; even the leathers come to live
Copywriting
Painting pictures with a few words
Application Development
Transforming a great app design into a technological marvel
Attractive Catalogue
The mobile app effectively pre-sells to customers before they even book a test drive!
Virtual Reality
Customers tab on accessories options. The app instantly renders the look. What they see is what they get!
---