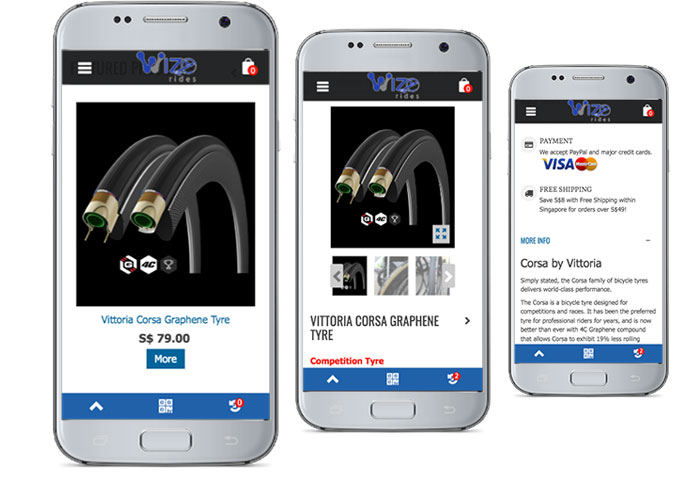 Why Mobile Site
Traditionally depending on retail channel to distribute its products, the company decided to launch an online presence. Evian Media took a mobile development approach, revamped the website into a mobile e-commerce store. Today, this mobile site serves as a catalogue allowing customers to conveniently browse for products on the go, make purchases, check out, and pay instantly.
---
What We Did
Concept
From retail to mobile commerce!
Artwork
From nothing, we created everything
Copywriting
Our motto is "Write once, sell endlessly"
Mobile Site Development
Transforming a great design concept into reality
Content Management System
Making sure contents are manageable
Big Site Audience
The mobile site is accessible from any computer, smart phones and tablets.
Mobile Selling
The mobile site generates enquiries from customers on the go.
---